Partnerships

Cultural Intelligence Center
Cultural Intelligence Center provides research-based innovative solutions for assesing, predicting, and improving cultural intelligence (CQ).
culturalq.com

International Coaching Federation (ICF)
Diversitas provides one on one and team coaching across a wide variety of topics, including cultural intelligence and DE&I capability. Our coaches are highly experienced and accredited with the International Coaching Federation – the international body that oversees and manages the credentialing of individual coach practitioners. This accreditation means that our clients get the expertise, professional support and insights they need to build their own capability in DE&I leadership and practices.

Vibe.fyi
Diversitas has partnered with Vibe.fyi to bring our clients a digital messaging platform that can be deployed on screen savers and digital screens across your organisation, to ensure that you DE&I programs and successes stay top of mind for all your employees, wherever they are based.
Our DE&I Insights for Business is an innovative program from Vibe.fyi and Diversitas, designed to raise the awareness of diversity in all its dimensions in the workplace, and help you foster an engaged and productive culture, built on the foundation of inclusion.
Beyond the obvious moral argument for diversity and inclusion in the workplace, this module helps business leaders discover the many areas in which diversity, equity and inclusion are conducive to business success. Diversity, equity and Inclusion training is about more than delivering a one-off session and hoping for the best. For best results, you need to deliver a program that keeps bite-sized information front of mind. Your employees need ongoing communication that reinforces the right behaviours, and builds their skills and competency in inclusive behaviours. This results in an empowered workforce that engages, communicates and interacts effectively with each other, your customers and external stakeholders.

The Opshop
Diversitas has partnered with The Opshop to develop our bespoke Co-design for Equity services. The Opshop's experience in transformational co-design practices alongside our expertise in equity enables us to guide leading organisations through the challenges of moving from equality to equity.
Our experience shows that many organisations know this is important to do but struggle with how to differentiate equity and implement this company-wide. Co-design for Equity seeks to empower strategic decisions, create equitable systems changes and provide you with practical steps to move forwards.

Rainbow Tick
Between 7-10% of the workforce is estimated to fall under the Rainbow (LGBTTI) heading, yet many report that they still do not feel comfortable being out in the New Zealand workplace. The Rainbow Tick is the only programme in New Zealand specifically set up to help employers feel confident they have created a safe and welcoming work environment for staff from Rainbow communities, so people can bring the whole of themselves to work.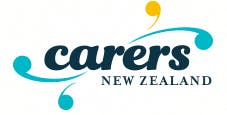 Carers NZ
Carers NZ was establish in the early 1990's to provide information, advice and learning support to over 50,000 carers operating in New Zealand. The primary role of Carers NZ is to advocate awareness about carers, their role and their needs within New Zealand and internationally. Carers NZ actively participates in government reference and working groups and promotes the interests of family carers to decision makers in health, education, employment, social services, housing, transport and other important areas. Carers NZ is the secretariat for the NZ Carers Alliance of 45 national not-for-profit organizations and encompasses a number of specialist interest groups including (1) Young Carers New Zealand, (2) The Employment for Caring Coalition and (3) The Auckland Carers Alliance. Carers NZ also works closely with emerging national support networks for Maori Whanau Carers, Pasifika Carers and Carers from overseas that have recently settled in New Zealand.
www.carers.net.nz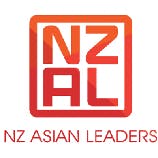 New Zealand Asian Leaders
New Zealand Asian Leaders (NZAL) is a professional organisation for Asian New Zealanders who are leaders and for high achieving Asians in New Zealand who aspire to become leaders. Our mission is to promote, educate and build a critical mass of top Asian leaders and emerging leaders in NZ who will have an active role in the future of New Zealand and promote cultural understanding in NZ's diverse communities.
www.nzasianleaders.com