Creating meaningful performance discussions!
Smart organisations – Google, Accenture, Deloitte, Adobe, understand the critical importance of managing high performance. It's all about the people! The rapidly changing business environment, coupled with a diverse and globally dispersed workforce, means that more than ever before, Managers are finding it increasingly difficult to have a direct line of sight into their team's performance.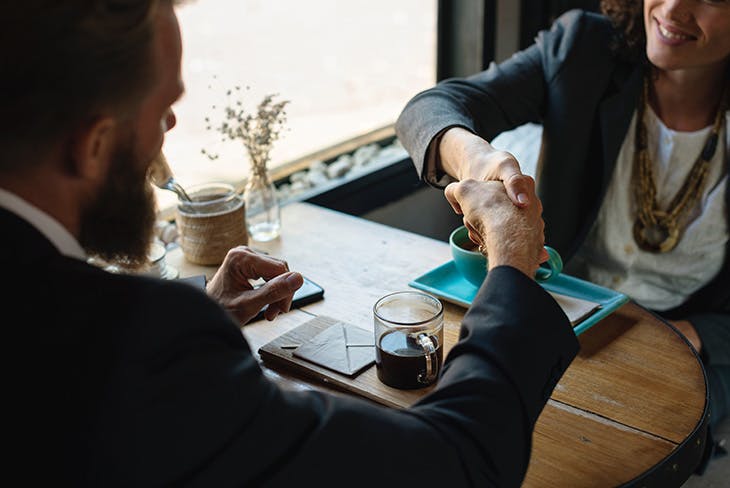 Roles are agile and changing – many won't even exist in 10 years. In addition, more and more organisations are moving to flexible working arrangements where interfaces between mangers and their teams are becoming increasingly virtual. In the face of this, how do we support managers to have meaningful performance discussions, when they lack the face to face contact, critical real time data and insights to drive that discussion?
In the words of Peter Drucker – you can't manage what you can't see!
Managers are not alone in their quest – Employees themselves struggle to keep up with changing business demands, which directly impact their roles. In an intensive review of data from more than 2 million employees and 550 organisations, Gallup found that 50% of employees don't have any role clarity! Gallup says that employers need better ways to communicate expectations – and that clarity is essential to fair and effective performance reviews.
Enter breakthrough technology!
Help is at hand! There is a new generation of emerging cloud based technologies that addresses this issue head on.
Using simple, interactive self-reporting tools, employees can now capture and digitally record their role insights and activity. Data is made available to Managers in real time, giving them a direct line of sight on what is happening at an individual, team and organisational level. With these insights, managers and employees can align expectations quickly and easily and take the guesswork out of performance discussions. This empowers managers to move beyond simple feedback to 'coaching for high performance' – critical for managers who are under time pressure, and need to drive productivity in their globally dispersed teams.
Let's face it – Managers currently have more HR data than they know what to do with. Traditional 'top down' systems geared towards "one size fits all" have been embedded in our organisations for some time now. While these systems may be useful to help us understand how big our workforce is, and how many people are coming and going, it provides no insights for Managers on what real role activity looks like and worse, it is of little or no value to employees, who desperately want to be acknowledged and recognised for their unique skills, attributes and contribution.
The new generation of 'bottom up' technology platforms, provides us with an opportunity to map the role activity of your entire workforce, using the 'one size fits one' paradigm. The result –
Real-time data and analytics on individual role activity, giving managers insights into:
Where employees are spending their time
What their roadblocks are
Which of their skills are being utilised
How engaged/disengaged they are
For Managers, this is 'gold' – enabling them to drive really meaningful performance discussions. For employees, this is engagement with a 'E' – an opportunity to have a voice and share insights into their role that really matter to them. The result – The right data to drive the best performance discussion you will ever have!
So, is technology enough?
Happily for us, we can now review role data from the comfort of our laptops or smart phones. But does this diminish the importance of the performance conversation itself? Absolutely not – Whilst having visibility and clarity around role performance is useful, it is the coaching conversation that makes the difference.
Gallup's research has found that mere transactions between employees and managers are not enough to maximize engagement. Rather, employees need to feel that their manager is invested in them personally. According to Gallup, managers who have the right data and take a coaching approach to managing performance are able to work with their employee's unique strengths and challenges to support high performance.
Coaching is a learnt skill that becomes more critical as managers move away from their technical speciality and transition into the leadership pipeline.
The message is simple: We need to take an evidence based approach to understanding the uniqueness of our employees and use these insights to create powerful coaching conversations that accelerate performance and engage your people.
Make the 'worst' conversation of the year your 'best' one!
If you would like to know more about our leading edge technology partners or our 'Role Coaching' accreditation programme, please contact:
Tracy May, Managing Director, Diversitas Dubai.
+971 (0) 50 242 1845
---