Year in Review | 2018
As 2018 draws to a close, we reflect on the busy year we've had, the wonderful clients we've worked with and all the achievements along the way!
In this spirit, we want to say thank you to you our clients, subscribers, partners and friends who have inspired us to do what we do and who keep pushing us forward to
'Make Difference Count™'.
2018 Reflections & Highlights
We've had so many highlights in 2018, including meeting new clients, delivering new services, welcoming new consultants and gaining insights from new research.
Our biggest achievement was the opening of our Middle East office in Dubai, where we brought together two existing consultancies to form Diversitas Global. Bringing two established business together in different geographies (Australasia and the Middle East) means we can better serve our clients, expand our offering and bring new D&I products and services to the market that reflect global best practices while serving local needs.
A second key highlight for us this year has been the launch of our inaugural Make Difference Count™ (MDC) Campaign, which recognises those in organisations who are truly demonstrating inclusive practices in the workplace. With overwhelming interest from our clients across geographies and industry sectors, we are looking forward to holding our 2019 MDC™ Awards Ceremony and celebrating your stories of how you have made difference count.

Other highlights from 2018 are: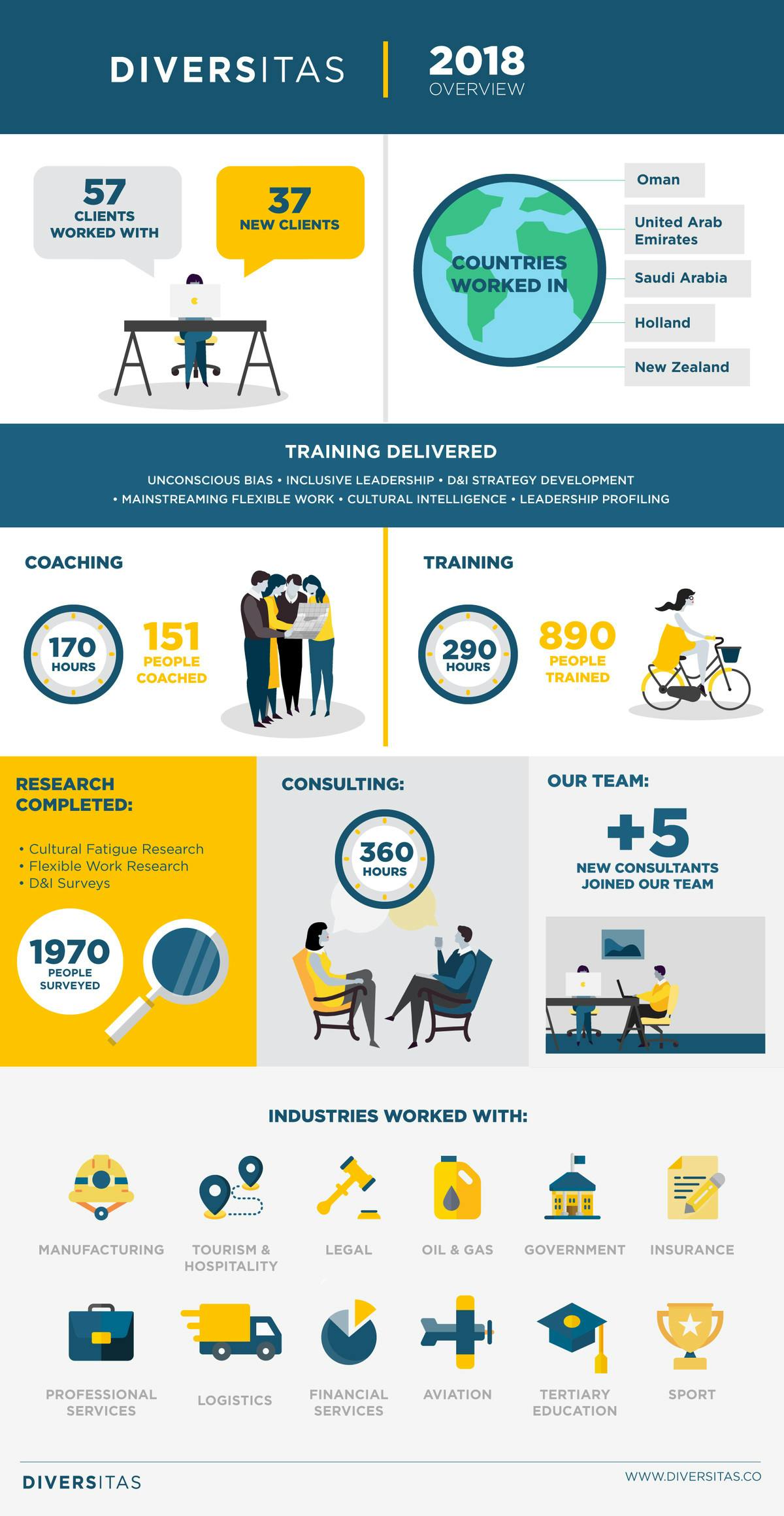 What's in store for 2019?
In 2019 we are going to continue to support your D&I strategic goals by offering you a range of resources and services to support you. As thought leaders, we regularly scan the market to discover what is emerging in the D&I community globally and remain committed to sharing those insights with you. To make it easier for you to access our products and services, we are focusing in 2019 on producing more digital content, including D&I strategy training, interviews, masterclasses and webinars.
Watch this space for more!
Wishing you and your loved ones a very special festive season.
We leave you with this quote:
"A lot of different flowers make a bouquet."
– Muslim Inspired

The Diversitas Team
---